Przykro nam Twoja przeglądarka nie obsługuje animacji Flash. Proszę pobierz najnowszą werjsę wtyczki dla Twojej przeglądarki - Adobe Flash Player
Skontaktuj się z nami - tel.
(22) 510 14 50

lub handlowy@rscautoid.pl
MX9/MX9CS

Produkt dostępny w magazynie
MX9 to najnowszy terminal LXE stworzony do pracy w najcięszych warunkach otoczenia, także do pracy w terenie. Wyposażony w procesor Intel XScale PXA 320 800MHz, odbiornik GSP oraz GSM/GPRS/EDGE znajduje zastosowanie wszędzie, gdzie wymagana jest szybkość, niezawodność i wytrzymałość.
MX9 wspiera sprzętowo systemy głosowe (voice) pozwalając na pracę z systemami obsługującymi Technologię Tough Talk.
IP67 wskazuje, że urządzenie może być wykorzystywane w aplikacjach przemysłu ciężkiego.
Wersja MX9CS to wersja "Cold Storage" zaprojektowana do zastosowań, gdzie panuje bardzo niska temperatura. Posiada podgrzewacz ekranu i szybki skanera sterowane termostatem.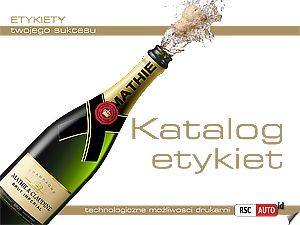 Technical details
System operacyjny
Windows CE 5.0 Professional
Pamięć
128MB SDRAM; 128MB Flash; karta SD do 4GB
Wyświetlacz
kolorowy, dotykowy, 94mm QVGA
Klawiatura
38 klawiszy - numerycznych-alfa; 62 klawisze alfa-numeryczne
Skaner
1D laser SR, 1d laser LR, 2d Imager, 1D Imager
Interfejsy/Komunikacja
USB Host i Client, RS-232, Ethernet, 802,11 b/g, 802,11a/b/g, Bluetooth 2.0 + EDR, WPA lub WPA2, WWAN, GSM/GPRS
Odporność na upadki
wielokrotne upadki na podłoże betonowe z wys. 1,8m
Temperatura pracy
-20 do +50°C (wersja MX9CS -30 do +50°C)
Wilgotność
5-95% bez kondensacji (wersja MX9CS - kondensacja)
Wskaźnik szczelności
IP67
Waga
963g
Wymiary
251 x 99 x 69(mm)