Przykro nam Twoja przeglądarka nie obsługuje animacji Flash. Proszę pobierz najnowszą werjsę wtyczki dla Twojej przeglądarki - Adobe Flash Player
Skontaktuj się z nami - tel.
(22) 510 14 50

lub handlowy@rscautoid.pl
Honeywell PX6i

nazwa alternatywna:

Honeywell PX6i, Honeywell PX 6i, Honeywell PX-6i

Produkt dostępny w magazynie
Honeywell PX6i to 6 calowa wytrzymała drukarka przemysłowa o dużej wydajności, przeznaczona do pracy ciągłej 24h/7. Dzięki prędkości drukowania nawet do 30cm/s i doskonałej jakości druku jest idealna do drukowania dużych nakładów etykiet na żądanie. Jest to urządzenie programowalne (inteligentne), które może pracować bez połączenia z komputerem. Posiada cechy "drukarki internetowej", drukarką można sterowac z dowolnego miejsca za pośrednictwem sieci Internet lub Intranet. Drukarka może być instalowana w pozycji pionowej, co pozwala na wykorzystanie jej między innymi w aplikatorach automatycznych.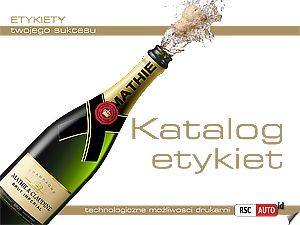 Technical details
Metoda druku
termiczna i termotransferowa
Max. szer. druku
167,42mm
Max. dł. druku
4095mm 203dpi, 2775mm 300dpi
Szybkośc wydruku
225mm/s 203/300dpi
Rozdzielczość
203dpi, 300dpi
Media
max. dł. etykiety
max. średnica rolki etykietywew. średnica rolki etykiety

max. średnica rolki
typy taśm
Etykiety
170mm
213mm
38-76mm
Taśmy
80mm lub dł. 450m
wosk, wosk-żywica, żywica
Interfejsy
Ethernet 10/100Mbps, RS232, Fingerprint/direct Protocol: XON/XOFF, ENQ/ACK, DTR, RTS/CTS; IPL:XON/XOF, Intermec std, Protocol, USB 2.0
Opcjonalnie:IEEE1284, Industrial interface, podwójne porty szeregowe RS232, RS 422, RS 485
Bezprzewodowe:IEEE 802.11 b/g, Wi-fi Certified, CXX(Cisco)ver.3 Certified, WEP, WPA, WPA2, 802.11x (EAP-TTLS, LEAP, PEAP, FAST) 802.11i, uniwersalna antena radiowa
Pamięć
Standard 16MB Flash, 32MB SDRAM, 1 Compact Flash slot
Dostepne także:1GD Compact Flash memory, multi - GB USB memory device (FAT16/FAT32 USB drivers supported)
Temperatura pracy
5-40˚C
Wilgotność
10-90% bez kondensacji
Drukowane kody
większość powszechnie stosowanych kodów 1D i 2D
Waga
14,80kg