Przykro nam Twoja przeglądarka nie obsługuje animacji Flash. Proszę pobierz najnowszą werjsę wtyczki dla Twojej przeglądarki - Adobe Flash Player
Skontaktuj się z nami - tel.
(22) 510 14 50

lub handlowy@rscautoid.pl
Zebra 8585

nazwa alternatywna:

Zebra8585, Zebra-8585, Zebra_8585, Zebra,8585, Zebra.8585

Produkt dostępny w magazynie
Terminale wózkowe Zebra 8585 i 8595 to najnowsze komputery dla tak trudnych środowisk pracy jak magazyny, porty, fabryki i lotniska. Są to kompaktowe komputery z niezwykle funkcjonalnym systemem operacyjnym Windows XP lub systemem Windows 7. Zajmują bardzo mało miejsca ze względu na swoją kompaktową konstrukcję i ułatwiają montaż. Wbudowany w procesor Intel Atom® Single Core lub AMD Dual Core zużywa minimalną moc a mimo to działa szybko i niezawodnie dzięki szybkości procesora 1.x GHz. Niezawodna komunikacja i szybki przekaz dzięki wyposażeniu w zintegrowaną antenę działającą w róznorodnej przestrzeni oraz 802.11 a/b/g/n WLAN.
Wskaźnik szczelności IP66 oznacza odporność na wibracje, wstrząsy, kurz i inne wpływy.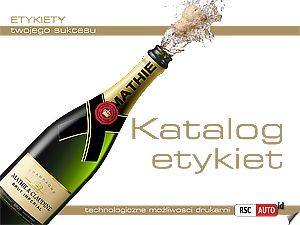 Technical details

CPU

Intel Atom® (Single Core) 1.1 GHz; AMD G-T40E (Dual Core) 1.0 GHz
System operacyjny
Windows® XP Embedded; Windows® XP Professional; Windows® Embedded Standard 7; Windows® Professional
Pamięć
Starting at 4 GB CFast Flash ROM; Up to 16 GB CFast Flash ROM; 1 GB RAM with Intel; 2GB RAM with AMD
Komunikacja
WLAN 802.11a/b/g/n; PCIe MiniCard
Interfejs
1x RS-232; 2x USB 2.0 host; 1x Service USB 2.0; 1x Speaker/Mic;
LAN: RJ45 10/100/1000 Mbps
Wskaźnik szelności
IP66

Wyświetlacz
10.4 in. diagonal SVGA (800 x 600); LED Backlight; Resistive touch screen; Sunlight Readability Option
Klawiatura
72 klawiszy i 82-klawiszowy z wbudowanym podświetleniem
Gwarancja
1 rok od daty zakupu
Temperatura
Pracy: -30°C to +50°C Przechowywania: -35°C to +65°C
Waga
3 kg
Wilgotność
10% to 90% at 40°, bez kondensacji
Wymiary
229 mm x 285 mm x 78 mm
Zastosowanie
Produkcja, porty i stocznie, lotniska, magazyny