Przykro nam Twoja przeglądarka nie obsługuje animacji Flash. Proszę pobierz najnowszą werjsę wtyczki dla Twojej przeglądarki - Adobe Flash Player
Skontaktuj się z nami - tel.
(22) 510 14 50

lub handlowy@rscautoid.pl
Thor VX9

nazwa alternatywna:

Thor VX9, Thor VX-9, ThorVX9, Thor VX 9

Produkt dostępny w magazynie
Thor VX9 to solidny terminal wózkowy, który otwiera nowe możliwości zarządzania gospodarką magazynową redukując błędy i tym samym podnosząc wydajność pracy. Urządzenie posiada trzy systemy operacyjne do wyboru: Microsoft ® Windows® 7 Pro with MUI, Microsoft® Windows® XP Professional MUI, Microsoft® Windows® Embedded Standard 2009. Dotykowy wyświetlacz i 12.1 calowy ekran z duża ilością grafiki zapewniają wyjątkowy komfort pracy operatora i poprawę użyteczności aplikacji. Wskaźnik szczelności IP54 oraz odporność na zapylenie i bardzo niskie temperatury zapewniają dodatkowo niezwykle trwałą ochronę przed czynnikami zewnętrznymi.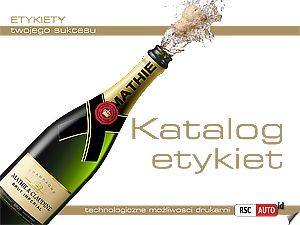 Technical details

Procesor

Intel ® Core 2 Duo 1.5GHz, Intel® Atom 1.6GHz
System operacyjny
Microsoft ® Windows® 7 Pro with MUI, Microsoft® Windows® XP Professional MUI, Microsoft® Windows® Embedded Standard 2009
Pamięć
1GB, 2GB
Komunikacja
WWAN GSM/GPRS Edge, HSDPA/UMTS/WCDMA, Multiband 850/900/1800/1900/2100 MHz, Remote GSM/GPRS
antenna included
WLAN 802.11 a/b/g, 802.11 a/b/g/n
WLAN Security
Authentication: Support for a full range of 802.1X (EAP) types, including EAP-TLS, PEAP-MSCHAPv2, PEAPGTC,
LEAP, and EAP-FAST; Encryption: Support for Static, pre-shared, and dynamic encryption keys, 40-bit and
128-bit keys, 8 to 63 ASCII and 64 hexadecimal character passphrases, WEP, WPA (TKIP), and WPA2 (AES)
encryption methods. The 802.11 a/b/g/n radio also supports CCKM encryption.
WLAN Antennas Dual diversity integral external antennas, Remote mount antenna kits available
WPAN Bluetooth® 2.0+EDR
Oprogramowanie
VMT Manager (Config. Utility), Citrix® Client, Windows® Terminal Services, Barcode Wedge
Oprogramowanie opcjonalne
RFTerm® (Windows Terminal Emulations VT220, TN5250, TN3270), FreeFloat® Access*One Terminal Emulator (VT220, TN5250, TN3270), On-screen soft keyboard
Grafika
Intel® Graphics Media Accelerator (GMA 950)

Wyświetlacz
12.1˝ (307mm) TFT flat panel SVGA (800x600), 450 NIT, 700:1 kontrast; 12.1˝ (307mm) TFT flat panel XGA (1024x768), 500 NIT, 700:1 kontrast; 12.1˝ (307mm) TFT flat panel SVGA (800x600), 1000 NIT, 600:1 kontrast
Porty
2 PS/2 keyboard/mouse ports (Adapter cable required for second port), 2 Serial ports (COM1) & (COM2) COM1
supports 5V to external device, 1 USB 2.0 port, 1 Multi-purpose connector (Serial + USB), 1 RJ-45 ethernet 10/100
Temperatura
Pracy: -30 to +50°C, Przechowywania: -20 to +50°C, Pracy początkowej: -20 to +50°C
Waga
3,7 kg
Wskaźnik szczelności
IP 54
Wymiary
30,8 cm x 24,9 cm x 8,9 cm