Przykro nam Twoja przeglądarka nie obsługuje animacji Flash. Proszę pobierz najnowszą werjsę wtyczki dla Twojej przeglądarki - Adobe Flash Player
Skontaktuj się z nami - tel.
(22) 510 14 50

lub handlowy@rscautoid.pl
Dolphin 6100

nazwa alternatywna:

Dolphin 6100, Dolphin-6100, Dolphin_6100, Dolphin,6100

Produkt dostępny w magazynie
Honeywell Dolphin® 6100 to stylowy i niezawodny komputer mobilny , który zapewnia zaawansowane opcje zbierania danych i bezprzewodowej komunikacji w czasie rzeczywistym, do zastosowań w gastronomii , w tym cen odnośnika / audytów , zarządzania zapasami , wsparcie klienta i merchandisingu. To urządzenie kieszonkowe zapewnia pracownikom mobilnym narzędzia potrzebne do usprawnienia zadań, pomaga zwiększyć wydajność i zwiększyć ochronę inwestycji. Dolphin 6100 ma wysokiej klasy mikroprocesor , który obsługuje kilka platform i posiada elegancki przyjazny design dla użytkownika.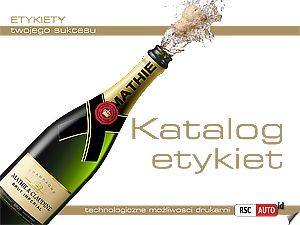 Technical details

System Operacyjny

Microsoft® Windows CE 5.0; Windows® Embedded Handheld 6.5
Pamięć wbudowana
Windows® CE 5.0: 128 MB RAM X 128 MB Flash; Windows® Embedded Handheld 6.5: 256 MB RAM X 256 MB Flash
Procesor
Marvell XScale PXA300 624 MHz
Klawiatura
28 przycisków, numeryczna z podświetleniem
Bateria
Standard: Li-Ion, 3.7 V, 2200 mAh; Extended: Li-Ion 3.7 V, 3300 mAh (includes extended battery door)
Odczytywane kody
Standardowe kody 1D and 2D
Odporność na upadki
Upadek na beton w temperaturze otoczenia z wysokości 1,2 m

Wskaźnik szczelności
IP 54
Komunikacja
Dual Mode 802.11 b/g (11 Mbps/54 Mbps) with internal antenna
WLAN Security Wi-Fi Alliance Certification, Wireless Security Supplicant (DeviceScape), 802.1x, WPA2, EAP, WEP, LEAP, TKIP, MD5, EAP-TLS, EAP-TTLS, WPA-PSK, PEAP, CCXv4
WPAN Bluetooth® Class II (10 m) v2.0 Enhanced Data Rate (EDR) with on-board antenna. BQB certified
Temperatura
Pracy: -10 ° C do +50 ° C, przechowywania: od -20 ° C do +70 ° C
Wilgotność
Bez kondensacji 95%
Waga
270g z baterią
Wymiary
175 mm x 69 mm x 39 mm