Przykro nam Twoja przeglądarka nie obsługuje animacji Flash. Proszę pobierz najnowszą werjsę wtyczki dla Twojej przeglądarki - Adobe Flash Player
Skontaktuj się z nami - tel.
(22) 510 14 50

lub handlowy@rscautoid.pl
Dolphin70E Black

nazwa alternatywna:

Dolphin 70 e black, Doplphin-70E-black, Dolphin_70E_black, Dolphin,70e,black, dolphin 70 e black

Produkt dostępny w magazynie
Honeywell Dolphin 70E Black łączy w sobie profesjonalny i estetyczny wygląd z wytrzymałością i funkcjonalnością.
Zastosowanie szkła Corning® Gorilla Glass® powoduje, że ekran dotykowy jest wytrzymały na uszkodzenia a współczeynnik szczelności IP67 zapewnia doskonałą ochronę przed wodą i kurzem.
Wyświetlacz Crystal Clear Touch Screen to połączenie technologii i czytelności w różnych warunkach oświetleniowych. Idealny do użytku na zewnątrz jak i wewnątrz.
Dolphin 70e Black to szybka i niezawodna łączność bezprzewodowa umożliwia dostęp do krytycznych danych w czasie rzeczywistym zarówno w pomieszczeniach jak i na zewnątrz.
Remote MasterMind® Ready rozszerza możliwości pracowników mobilnych i zmniejsza koszty posiadania przez dostarczanie rozwiązań zdalnego zarządzania.
Usługa Made Simple™ Service Plans.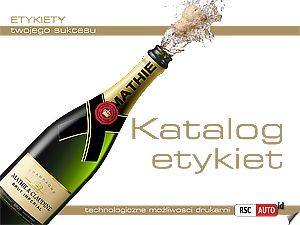 Technical details

System Operacyjny

Microsoft® Windows® Embedded Handheld 6.5 Google® Android™ version 4.0 (możliwość przeniesienia systemu Windows do systemu Android)
Pamięć wbudowana
512MB RAM X 1GB FLASH
Procesor
1GHZ single core TI OMAP
Klawiatura
Standardowa: Li-ion 3.7 V, 1670 mAh; rozszerzona: Li-ion 3.7 V, 3340 mAh
Bateria
Standardowe kody 1D i 2D
Odczytywane kody
IP54 lub IP67
Odporność na upadki
Upadek na beton w temperaturze otoczenia z wysokości 1,2 m

Wskaźnik szczelności
WWAN
Option 1: GSM (Voice and Data): 3.9G–UMTS/HSPA+ (900/2100 MHz), GSM/GPRS/EDGE (850/900/1800/1900 MHz).
Assisted GPS included.
Option 2: Software definable (Voice and Data): 3.9G – HSPA+/UMTS (850/1900/2100MHz), GSM/GPRS/ EDGE
(850/900/1800/1900MHz) and EVDO Rev A - 1xRTT/EVDO (800/1900 MHz). Assisted GPS included.
WLAN IEEE 802.11 a/b/g/n; Wi-FiTM certified
WLAN Security Windows: WEP, 802.1x, LEAP, TKIP, MD5, EAP-TLS, EAP-TTLS, WPA-PSK, WPA v2.0, PEAP, CCXv4, CCMP (AES); Android: WEP, 802.1x, TKIP, PEAP, EAP-TLS, EAP-TTLS, WPA-PSK,WPA v2.0, CCMP (AES)
WPAN 2.4 GHz (ISM Band) Adaptive "frequency hopping" Bluetooth® v2.1; Support for Enhanced Data Rate 2.0 Mbps & 3.0 Mbps Rates Class II (10m)
NFC Integrated NFC reader with embedded secure element
Komunikacja
Pracy: -20 ° C do +50 ° C, Przechowywania: od -25 ° C do +70 ° C
Temperatura
Standardowa bateria: 204 g; Rozszerzona bateria: 244 g
Wilgotność
Bez kondensacji 0-95%
Waga
Standardowa bateria: 134 mm x 73 mm x 18 mm; Rozszerzona bateria: 134 mm x 73 mm 23.9 mm
Wymiary