Przykro nam Twoja przeglądarka nie obsługuje animacji Flash. Proszę pobierz najnowszą werjsę wtyczki dla Twojej przeglądarki - Adobe Flash Player
Skontaktuj się z nami - tel.
(22) 510 14 50

lub handlowy@rscautoid.pl
Dolphin70E Wearable

nazwa alternatywna:

Dolphin70E Wearable, Dolphin-70E Wearable,Dolphin70E_Wearable, Dolphin,70E-Wearable

Produkt dostępny w magazynie

Obejrzyj film o terminalu Honeywell Dolphin 70e

Terminal Honeywell Dolphin 70e - wydajność i funkcjonalność

Terminal Honeywell Dolphin 70e - mniej przerw w pracy
Dolphin 70e Wearable to komputer mobilny typu free hands. Lekkie akcesoria do noszenia zapewniają większy komfort i poprawę higieny pracy. Dolphin70E Wearable to komputer wielozadaniowy. Duży wyświetlacz 4.3" z ekranem dotykowym zapewnia znakomitą czytelność i dużo miejsca zarówno na klawiaturę jak i dane. Niewielka waga urządzenia wpływa na wygodę i poręczność użytkowania. Zastosowanie zintegrowanej dotykowej klawiatury pozwala wdrożyć tylko potrzebne klucze, któych potrzebuje pracownik. Może być sterowane przez lokalne aplikacje, hot keys lub aplikację Telnet Host.
Watchband Style Armband: Poprawiają komfort i eliminują problemy higieniczne. Gumy watchband są wygodne, zmniejszając przesuwanie i obracanie wokół ramienia. Nie wchłaniają potu i są łatwe do czyszczenia.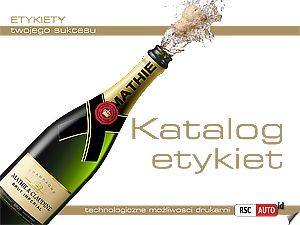 Technical details

System Operacyjny

Microsoft® Windows® Embedded Handheld 6.5
Pamięć wbudowana
512MB RAM X 1GB FLASH
Procesor
1GHZ single core TI OMAP
Wyświetlacz
4.3" WVGA (480 x 800)
Zasilanie
PowerPrecision Lithium ion battery 5000 mAh
Klawiatura
Specjalny klawisz skanowania , 4 przyciski programowalne , klawisze głośności w górę i w dół , z boku klucz skanowania , Honeywell Virtual Keypad™ and Keypad Creator™
Wskaźnik szczelności
IP67 i IP65

Odporność na upadki
Wielokrotne upadki na beton: z wys.1.2m
Komunikacja
WLAN IEEE 802.11 a/b/g/n; Wi-Fi™ certified
WLAN Security WEP, 802.1x, LEAP, TKIP, MD5, EAP-TLS, WPA-PSK, WPA v2.0, PEAP, CCXv4
WPAN 2.4 GHz (ISM Band) Adaptive "frequency hopping" Bluetooth® v4.0; Class I.5, 10m (33') line of site
Temperatura
Pracy: --20° to 50°C Przechowywania: -25° to 70°C
Waga
D70e Standard Battery: 204 g; D70e Extended Battery: 244 g; Corded Laser Ring Scanner: 65 g; Corded Imager Ring Scanner: 79 g; Sled and Armband: 163 g
Wilgotność
Bez kondensacji 0 - 95%
Wymiary
D70e with Standard Battery: 134 mm x 73 mm x 18 mm; D70e with Extended Battery: 134 mm x 73 mm x 23.9 mm; Arm Mounted Sled: 141mm x 83mm x 38mm; Corded Laser Ring Scanner: 48mm x 28mm x 28mm; Corded Imager Ring Scanner: 48mm x 28mm x 33mm