Przykro nam Twoja przeglądarka nie obsługuje animacji Flash. Proszę pobierz najnowszą werjsę wtyczki dla Twojej przeglądarki - Adobe Flash Player
Skontaktuj się z nami - tel.
(22) 510 14 50

lub handlowy@rscautoid.pl
Zebra ZQ110

nazwa alternatywna:

ZQ-110, ZQ_110, ZQ 110

Produkt dostępny w magazynie
Zebra ZQ110 to mobilna drukarka paragonów, kwitów, biletów, dokumentów dostawy o szerokości 50mm. Jest to niewielka i lekka drukarka mieszcząca się w kieszeni lub przy pasku. Obsługuje najnowsze smartfony i tablety dzięki możliwości połączenia poprzez najnowsze protokoły WiFi i Bluetooth. Zapewnia płynną integrację w istniejących systemach mobilnych. Nieskomplikowany interfejs użytkownika i długi czas pracy baterii pozwala na bardziej wydajne korzystanie z urządzenia. Optymalne zastosowania: handel detaliczny, gastronomia, rekreacja, organizacja imprez, produkcja, transport, logistyka, administracja publiczna, itp.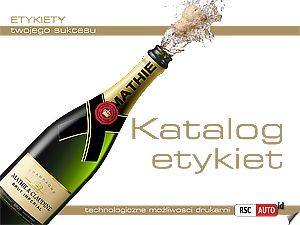 Technical details

Metoda druku

Termiczna
Max. szer. druku
48 mm
Max. dł. druku
Druk ciągły
Prędkość druku
Do 90 mm/s (paragony), do 60 mm/s (bez podkładu)
Rozdzielczość
203 dpi
Max. szer. etykiety
58 mm
Nawój taśmy ttr
Długość 360 m, IN/OUT
Pamięć
wbudowana
Pamięć flash 4 MB obsługuje pobierane programy, formaty paragonów, czcionki i grafikę, bufor
odbiorczy 64 KB
Komunikacja
Bluetooth 3.0 + EDR (standardowo) (Tryby zabezpieczeń 1-4, Key Bonding (przechowywanie kluczy), Certyfikat "Made for iPod/iPhone/iPad" (MFi), Drukowanie przez Bluetooth z urządzeń Apple); WLAN 802.11b/g/n 2,4 GHz (Wi-Fi Direct, tryb infrastruktury tryb ad hoc, WEP 64 / 128 bitów, AES, TKIP, AES +TKIP, WPA1 / WPA2 PSK, WPA1 / WPA2 802.1X (EAP-PEAP, EAP-LEAP, EAP-TTLS, EAPFAST,EAP-TLS)); Interfejs USB 2.0 Full Speed (12 Mb/s)
Firmware
ESC/POS
Fonty wbudowane
5 bitmapowych, 3 wektorowe, TrueType fonts
Drukowane kody
Kody liniowe: EAN-8, EAN-13, Code39, Code93, Code128, ITF, Coda Bar, UPC-A, UPC-E; Kody dwuwymiarowe: PDF417, Data Matrix, AZTEC, QR Code
Opcje dodatkowe
Drukowanie bez podkładu (tylko z powlekanym wałkiem silikonowym) jest dostępne jako rozwiązanie niestandardowe. Do drukarki ZQ110 dostępne są dodatkowe akcesoria do ładowania i noszenia.
Temperatura
-15 do 50˚C
Waga
229g