Przykro nam Twoja przeglądarka nie obsługuje animacji Flash. Proszę pobierz najnowszą werjsę wtyczki dla Twojej przeglądarki - Adobe Flash Player
Skontaktuj się z nami - tel.
(22) 510 14 50

lub handlowy@rscautoid.pl
CAB XC4, XC6

nazwa alternatywna:

XC4, XC6, XC 4, XC 6

Produkt dostępny w magazynie
Drukarki przemysłowe CAB XC4 oraz XC6 mają możliwość równoczesnego zadruku etykiet na dwa kolory. Moduły drukujące jednocześnie drukują dwa kolory. Drukarka spełnia warunki klasyfikacji i znakowania GHS. Zastosowane zostały mechanizmy używane już wcześniej w drukarkach z serii A+. Drukarki różnią się między sobą szerokością druku.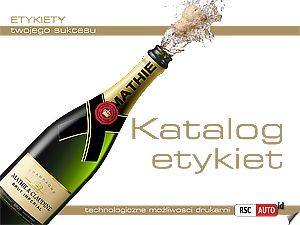 Technical details
Model
XC4, XC6
Metoda druku
Termiczna i termotransferowa
Max. szer. druku
105,6 mm (XC4), 162,6 mm (XC6)
Prędkość druku
125 mm/s
Rozdzielczość
300 dpi
Max. szer. etykiety
116 mm (XC4), 176 mm (XC6)
Nawój taśmy ttr
Długość 360 mm, IN/OUT
Pamięć drukarki
64 MB RAM, 8 MB Flash
Komunikacja
Standard: USB 2.0, Ethernet 10/100 Base T, RS232C
Opcjonalnie: WLAN card 802.11b
Fonty wbudowane
5 bitmapowych, 3 wektorowe, TrueType fonts
Oprogramowanie opcjonalne
Database Connector, Network Manager, Codesoft, NiceLabel, Easylabel, Bartender, Label Matrix, Labelview
Drukowane kody
1D: Code 39, Code 93, Interleaved 2 / 5, Code 39 Full ASCII, Ident- and lead code of Deutsche Post AG, Code 128 A, B, C, Codabar, EAN 8, 13, JAN 8, 13, EAN / UCC 128, MSI, EAN / UPC Appendix 2, Plessey, EAN / UPC Appendix 5, Postnet, FIM, RSS 14, HIBC, UPC A, E, E0
2D: Aztec, Codablock F, Data Matrix, PDF 417, Micro PDF 417, UPS Maxicode, QR-Code, RSS 14, EAN-Datamatrix, GS1 Data Bar
Temperatura
Pracy: 5-40˚C
Przechowywania: 0-60˚C
Wilgotność
Pracy: 10-85% bez kondensacji
Przechowywania: 20-85% bez kondensacji
Parametry fizyczne (wysokość x głębokość x szerokość)
XC4: 395 x 554 x 248 mm; 22 kg
XC6: 395 x 554 x 358mm; 24 kg
Opcje dodatkowe
Obcinak, obcinak z perforacją (tylko dla XC4), zewnętrzny nawijak, zewnętrzny odwijak, zewnętrzna klawiatura, karta pamięci, zewnętrzny panel operacyjny.