Solutions
SOLUTIONS
Innovative solutions for industry, logistics, commerce and service on the long process from production to customer service.
Our success comes from our customers' success. For them, we create a unique additional value. Our solutions enable the realization of complex processes and optimize their progress minimalizing or eliminating human mistake.
Our clients are the best of the best. With our solutions they can produce and supply products and services faster, more reliably and of a better quality. Automatic identification is crucial in order to optimize processes and crucial for economy success.
We exploited automatic identification technology through the help of one dimension and two dimensions bar codes and chips RFID based on verified solutions of suppliers as:



We implement complete systems or integrate automatic identification technology with our customers' systems with a wide range of uses in industry, logistics, commerce, services.
We provide an authorized, all including, all over Poland service, during the warranty period and after the warranty period, automatic identification solution personalized according to our customers' needs, also in mission critical applications limiting stoppages in line production. We provide spare parts. We own the highest level of certification.
In order to provide automatic identification systems reliability we help our clients to choose a suitable technology (bar code/ RFID), labels of the best quality and ribbons TTR customized to their technologic needs and produced by us.
MANUFACTURING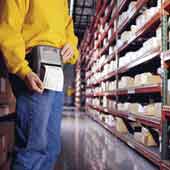 · Raw materials managing systems
· Raw materials storages managing systems
· Raw materials picking systems
· Raw materials check up systems
· Production processes control systems- linear production
· Production process control systems- nest production
· Acquisition production data systems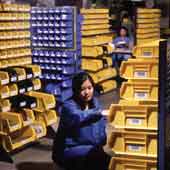 · Reporting events in the technological process systems
· Inspection systems in the technological processes
· Supporting montage processes systems – visualization
· single product labeling systems – nest production
· Full traceability product systems
· Packages labeling systems - linear production
· Packages labeling systems – nest production
· Pallet labeling systems – linear production
· Pallet labeling systems – nest production
· Calculating production costs systems
· Supporting calculation production costs systems
· Inventory systems
· Fixed assets managing systems
· Identification and authorization workers systems
LOGISTICS
· Completion managing systems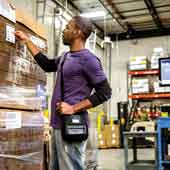 · Deliveries sending managing systems
· Deliveries receiving managing systems
· Deliveries picking systems
· Inventory systems
· Identification and authorization workers systems
RETAIL AND DISTRIBUTION
· Distribution centers managing systems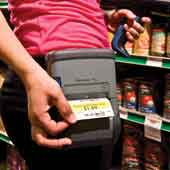 · Supporting offer systems
· Shelf labels systems
· Merchandising systems
· Consumers supporting systems
· Prices control systems
· Identification workers systems
BRANDING
· Supporting relation between brand owner and consumer systems
· fidelity card systems
· Discount card systems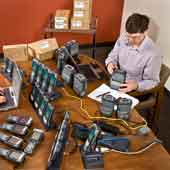 MOBILE FIELDS & FIELD SERVICES
· Spare parts storage managing systems
· Acquisition data mobile system
· Tickets mobile system
· Collector systems
· Goods inventory mobile systems
OFFICE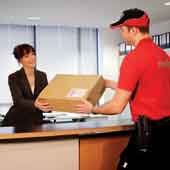 · Received deliveries managing systems
· Sending deliveries managing systems
· Fixed assets managing systems
· Printing documents fleet systems
· Access control systems
· Persons identification systems