Przykro nam Twoja przeglądarka nie obsługuje animacji Flash. Proszę pobierz najnowszą werjsę wtyczki dla Twojej przeglądarki - Adobe Flash Player
Skontaktuj się z nami - tel.
(22) 510 14 50

lub handlowy@rscautoid.pl
Symbol LS1203

nazwa alternatywna:

Symbol LS-1203, Symbol LS 1203

Produkt dostępny w magazynie
Laserowy czytnik do lekkich zastosowań
Czyta kody 1D
Dostępny w wersji do pracy wyzwalanej i ciągłej
Pamięć Flash
Obudowa z gumowymi osłonami
Dwukolorowy LED i sygnał dźwiękowy o regulowanej głośności
Różne opcje interfejsu w tym USB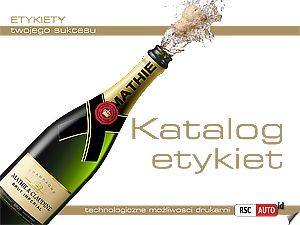 Technical details
Typ skanera
dwukierunkowy
Źródło światła
Dioda laserowa 650nm
Prędkość skanowania
100 odczytów na sekundę
Skanowane kody
UPC/EAN, UPC/EAN z uzupełnieniami, UCC/EAN 128, Code 39, Code 39 Full ASCII, Code 39 TriOptic, Code 128, Code 128 Full ASCII, Codabar, Interleaved 2 of 5, Discrete 2 of 5, Code 93, MSI, Code 11, IATA, GS1 DataBar (dawniej RSS) różne odmiany, Chinese 2 of 5
Obsługiwane interfejsy
RS232, USB, złącze klawiatury
Odległość odczytu
0 – 20,32 cm
Wymiary
6,2cm x 18 cm x 6 cm
Waga
122g
Temperatura
Pracy: 0˚C- 50˚C
Przechowywania: - 40˚C – 70˚C
Wilgotność
Wilgotność względna 5 - 95%, bez kondensacji
Odporność na uszkodzenia
Odporność na wielokrotne upuszczenie z wysokości 1,5m na twarde podłoże
Odporność na typowe światło
Sztuczne w pomieszczeniu i naturalne światło na zewnątrz, światło lamp fluoresencyjnych, jarzeniowych, żarowych, rtęciowych, sodowych, LED
Zasilanie
Bezprzewodowe z hosta lub przez zasilacz, 5 +/- 10%VDC @ 100mA
Źródło światła
Min. 20%
Gwarancja
3-letnia (36-miesięcy) na wady materiałowe i produkcyjne pod warunkiem, ze produkt nie był modyfikowany i był użytkowany w normalnych i zalecanych warunkach.