Przykro nam Twoja przeglądarka nie obsługuje animacji Flash. Proszę pobierz najnowszą werjsę wtyczki dla Twojej przeglądarki - Adobe Flash Player
Skontaktuj się z nami - tel.
(22) 510 14 50

lub handlowy@rscautoid.pl
LI2208

nazwa alternatywna:

LI2208, LI 2208

Produkt dostępny w magazynie
LI2208 to skaner odczytujący kody 1D, następca popularnego modelu LS2208. Potrafi odczytywać kody UPC z odległości od 2,54 cm do 76,2 cm. Odczytuje kody o zwiększonej gęstości z większego dystansu. Wszystko to sprawia, że zwiększa się elastyczność urządzenia. Może być użyty do większej ilości zastosowań. Gwarantuje doskonałą wydajność skanowania jednowymiarowego, ponieważ skanuje z niespotykana szybkością i ma możliwość szerokiego zakresu rejestrowania danych.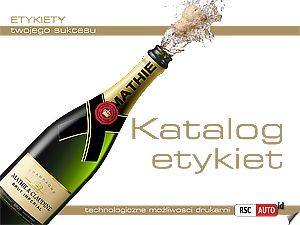 Technical details
Typ skanera
1 D
Źródło światła
Lampa diodowa (LED) klasy 1, wykonany wtechnologii 617 nm
Skanowane kody
UPC/EAN: UPC-A, UPC-E, UPC-E1, EAN-8/JAN 8, EAN-13/JAN 13, Bookland EAN, Bookland ISBN Format, UCC Coupon Extended Code, ISSN EAN Code 128,GS1-128, ISBT 128, ISBT Concatenation, Code 39 including Trioptic Code 39, Convert Code 39 to Code 32 (Italian Pharmacy Code), Code 39 Full ASCII Conversion Code 93 Code 11 Matrix 2 of 5 Interleaved 2 of 5 (ITF) Discrete 2 of 5 (DTF) Codabar (NW - 7) MSI Chinese 2 of 5 IATA Inverse 1D (except all GS1 DataBars) GS1 DataBar including GS1 DataBar-14, GS1 DataBar Limited, GS1 DataBar Expanded
Obsługiwane interfejsy
USB, RS232, IBM RS485, złącze klawiatury Wand
Odległość odczytu
2,54 cm do 76,2 cm
Szybkość odczytu
547 odczytów na sekundę
Wymiary
16 X 6,7 X 9,9 cm (wysokość x szerokość x długość)
Waga
140 g
Temperatura
Pracy: 0˚C – 50 ˚C
Przechowywania: -40˚C – 70˚C
Wilgotność
5 % - 85 % bez kondensacji
Odporność na upadek
Ponad 100 upadków z 1.5 m w temperaturze pokojowej, przetrwa upadek z 1,8 m na beton
Testy upadku
1000 cykli (2000 upadków) z 0,5 m
Zabezpieczenie przed czynnikami środowiskowymi
IP42
Źródło zasilania
Zasilanie hosta lub wewnętrzne, w zależności od typu hosta
Akcesoria
Podstawka
Gwarancja
60 miesięcy od daty wysyłki