Przykro nam Twoja przeglądarka nie obsługuje animacji Flash. Proszę pobierz najnowszą werjsę wtyczki dla Twojej przeglądarki - Adobe Flash Player
Skontaktuj się z nami - tel.
(22) 510 14 50

lub handlowy@rscautoid.pl
Thor CV41

nazwa alternatywna:

CV-41, CV_41, CV,41, cv 41

Produkt dostępny w magazynie
Honeywell CV41 to terminal wózkowy zapewnia idealny bilans użyteczności, łatwości wdrożenia i konserwacji, co prowadzi do wydajnośći operatora wózka widłowego i daje prawdziwą przewagę biznesową.
CV41 zapewnia swobodę i elastyczność. Jest to ekskluzywne urządzenie, które zapewnia możliwość raportowania i wglądu w celu umożliwienia pracownikom mobilnym zapobieganiu problematycznym kwestiom związanym ze skanowaniem, komunikacją i żywotności baterii zanim wpłyną one na operację.
CV41 cechuje wytrzymała konstrukcja ze wskaźnikiem szczelności IP66.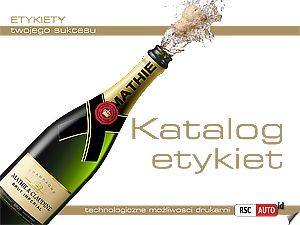 Technical details

Mikroprocesor

Intel® Atom Z530 1.6GHz
System operacyjny
Microsoft Windows® CE 6.0
Pamięć
1 GB DDR2 SDRAM
Komunikacja
WLAN: 802.11 a/b/g
Security: WIFI Certified; WPA and WPA2 Security
Authentication: 802.1x
Oprogramowanie
Intermec SmartSystems™
Interfejs
1 USB 2.0 Host Port, 1 USB 1.1 Client Port, 2 RS-232 COM ports, 1 CAN-BUS port, 1 Headset port, DC power
input and ignition input, RF Antenna ports for WiFi (2), WWAN (1) & GPS (1)
Wyświetlacz
20 cm (8 cali) WVGA 800x480 podświetlany wyświetlacz LED

Klawiatura
Podświetlana klawiatura QWERTY 64 Klawiszy z numerami pad oraz 10 przycisków funkcyjnych, uniwersalna nakładka na klawiaturę, Legenda obsługuje VT220, 3270, 5250
Wskaźnik szczelności
IP66
Temperatura
Pracy: -30° to +50°C, przechowywania: -30° to +60°C
Waga
Komputer: 2.1 kg, Dock: 1.2 kg
Wilgotność
5% do 95% wilgotności względnej, bez kondensacji
Wymiary
Komputer: 21.4 x 26.8 x 4.3/6.6 cm; Dock: 15.5 x 18 x 6.4 cm