Przykro nam Twoja przeglądarka nie obsługuje animacji Flash. Proszę pobierz najnowszą werjsę wtyczki dla Twojej przeglądarki - Adobe Flash Player
Skontaktuj się z nami - tel.
(22) 510 14 50

lub handlowy@rscautoid.pl
RS507

nazwa alternatywna:

RS 507, RS-507, RS_507, RS,507

Produkt dostępny w magazynie
Mobilny komputer typu Free Hand RS507 to urządzenie gośnomówiące dostarcza doskonałego połączenia technologii, formy i potrzebnych funkcji. Niezrównana solidna konstrukacja zapewnia niezawodne działanie w najbardziej wymagających środowiskach pracy. Bezprzewodowa komunikacja Bluetooth zapewnia niezrównany komfort użytkowania. Skaner obsługuje kody kreskowe 1D i 2D zapewniając szybkie i dokładne przechwytywanie praktycznie każdego kodu już za pierwszym razem. Potężny mikroprocesor 624 MHz dekoduje dowolny kod kreskowy w milisekundach. Zaawansowane zarządzanie energią zapewnia większą wytrzymałość baterii niż jest to potrzebne do pełnej zmiany. RS507 to najbardziej wytrzymały skaner w swojej klasie. Odporny na upadki z wysokości 1,8 m w każdym zakresie temperatur pracy.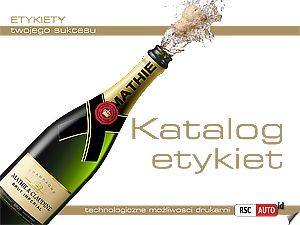 Technical details
Interfejs
Bluetooth: Class II, v 2.1 with Adaptive Frequency Hopping (AFH) Supporting profiles: Serial Port Profile (SPP), Human Interface Device Profile (HID), Service Discovery Application Profile (SDAP) Pairing: by reading terminal BT address as barcode off the display Serial
Rozdzielczość
WVGA 752 x 480 pikseli (gray scale)
Zasilanie
Li-Ion 970mAh, 3.7V z max. 35000 skanowań (bez przerwy) lub do 10 godzin 900 skanów na godzinę na jednym ładowaniu przy użyciu świeżej baterii.
Li-Ion 1940mAh , 3.7V z maksymalnie 70000 skanowań (bez przerwy) lub do 20 godzin 900 skanów na godzinę na jednym ładowaniu, przy użyciu świeżej baterii.
baterie. Li-Ion 970mAh, 3.7V z maksymalnie 35000 skanowań (bez przerwy) lub do 10 godzin 900 skanów na godzinę na jednym ładowaniu przy użyciu świeżej baterii.
Li-Ion 1940mAh , 3.7V z maksymalnie 70000 skanowań (bez przerwy) lub do 20 godzin 900 skanów na godzinę na jednym ładowaniu przy użyciu świeżej baterii.
Wskaźnik szczelności
IP54
Odporność na upadki
Wielokrotne upadki na beton: z wys. 1,8 m
Obsługiwane kody
Codabar, Code 39, Code 128, EAN-13, EAN-8, Interleaved 2 of 5, UPC-A and UPC-E Code 11, Code 32 Pharmaceutical (PARAF), Code 93, MSI, Reduced Space Symbology (RSS-14, RSS Limited, RSS Expanded), Straight 2 of 5 IATA (two-bar start/stop), Straight 2 of 5 Industrial (three-bar start/stop), Trioptic, UPC-E1 4-CB (4-State Customer Barcode), Aztec, MicroPDF417, PDF417, MaxiCode Australian Post, British Post (4 state code and 'infomail'), Data Matrix, Japanese Post, KIX (Netherlands) Post, Planet Code, Postnet, QR Code, EAN/UCC Composite, TCIF Linked Code 39 (TLC39)
Temperatura
Pracy: -20°- 55°C Przechowywania: -40° - 70°C
Waga
Triggerless, standardowa bateria: 121.4 g; Triggerless, rozszerzona bateria: 146.4 g
Trigger, standardowa bateria: 134.8 g; Trigger, przewodowy (z kablem): 140.8 g
Wilgotność
Bez kondensacji 5 - 85%
Wymiary
2.9 x 5.3 x 7.4 cm; 3.6 x 5.3 x 7.4cm; 2.9 x 5.3 x 7.4 cm; 3.3 x 5.3 x 7.4 cm