Przykro nam Twoja przeglądarka nie obsługuje animacji Flash. Proszę pobierz najnowszą werjsę wtyczki dla Twojej przeglądarki - Adobe Flash Player
Skontaktuj się z nami - tel.
(22) 510 14 50

lub handlowy@rscautoid.pl
Datamax E-Class Mark II

Produkt dostępny w magazynie
Materiały, które mogą być Ci przydatne:

Jesteśmy autoryzowanym
dystrybutorem produktów
DATAMAX

ETYKIETY NA ROLI

Taśmy

Oprogramowanie

Drukarki E class Mark II to wszechstronne drukarki kodów kreskowych z rodziny "entry level", gdzie wydajność, jakość wydruku i wyposażenie drukarki muszą spełniać podstawowe wymagania. Dostępne modele w ramach drukarek E Class Mark II to: E-4205 i E-4304. E-Class Mark II to drukarki kompaktowe, szybkie i ekonomiczne. Zastosowanie: usługi pocztowe, logistyka, handel detaliczny, służba zdrowia, środowisko biurowe.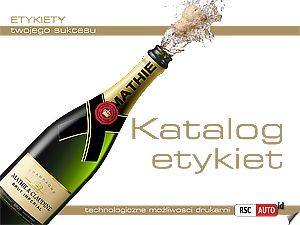 Technical details
Metoda druku
termiczna opcjonalnie termotransferowa
Max. szerokość druku
109,2mm
Max. długośc druku
609,6mm
Szybkość wydruku
76mm E-4203; 101mm-E-4204 i E-4304
Rozdzielczość wydruku
203dpi (E-4203 i 4204), 300dpi (E-4304)
Interfejsy
RS232, Centronics, USB
Pamięć
DRAM 2MB; FLASH 1MB
Temperatura pracy
od +4˚C do +35˚C
Drukowane kody
1D: Code 3 of 9, UPC-A, UPC-E, Interleaved 2 of 5, Code 128, EAN-13, HIBC, Codabar, Plessey, UPC 2 and 5 digit addendums, Code 93, Postnet, UCC/EAN code 128, Telepen, UPS MaxiDoce, FIM
2D:PDF417, USD-8, Datamatrix, QR code, Aztec, TLC39, Micro PDF417
Waga
2,4kg
Gwarancja
12 miesięcy