Przykro nam Twoja przeglądarka nie obsługuje animacji Flash. Proszę pobierz najnowszą werjsę wtyczki dla Twojej przeglądarki - Adobe Flash Player
Skontaktuj się z nami - tel.
(22) 510 14 50

lub handlowy@rscautoid.pl
Honeywell PM42

nazwa alternatywna:

Honeywell PM42, PM42, Intermec PM42, PM-42, Honeywell PM 42

Produkt dostępny w magazynie
Drukarki serii PM42 firmy Honeywell to niezawodne i łatwe w użyciu rozwiązanie do drukowania etykiet. To łatwe w obsłudze i elastyczne półprzemysłowe drukarki etykiet, dostępne w wersji 203dpi i 300dpi oraz 406dpi. Wyświetlacz LCD ułatwia konfigurację drukarki oraz informuje o stanie drukarki. Drukarka jest wyposażona w porty: USB Client, USB Host, RS232 i Ethernet. Można zamówić wersję z dyspenserem, przewijakiem etykiet czy nożem do etykiet.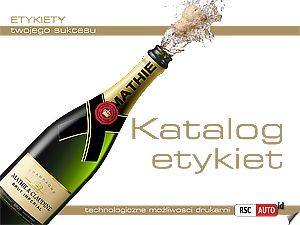 Technical details
Model
PM42
Metoda druku
Termotransferowa lub termiczna
Max. szer. druku
203 dpi: 108 mm,
300 dpi: 106 mm,
406 dpi: 104 mm
Prędkość druku
203 dpi: 100-300 mm/s, 300 dpi: 100-300 mm/s
406 dpi: 100-250 mm/s
Rozdzielczość
203dpi, 300 dpi, 406 dpi
Szer. etykiety
19.05 to 114.3 mm
Max. długość druku
203dpi - 4.8 m
406dpi - 1.2m
Nawój taśmy ttr
450m

Pamięć wbudowana
128MB Flash memory, 128MB SDRAM, opcjonalnie: USB memory device (FAT16/FAT32)
Komunikacja
Interfejsy:
standardowy - Ethernet 10/100 Mbps, RS-232 do 115.2 KB/s, USB 2.0, USB Hostx1;
opcjonalnie - Parallel IEEE 1284
Firmware
IPL, DP, ZSim2 (ZPL-II), DSim (DPL), XML enabled for SAP® AII and Oracle® WMS
Oprogramowanie
Honeywell Label Design
Drukowane kody
1D oraz 2D (wszystkie standardowe kody)
Temperatura pracy
Temperatura otoczenia +5°C do +40°C
Temperatura przechowywania -20°C do +60°C
Parametry fizyczne
(waga x szerokość x wysokość x długość)
12.1 kg x 484 mm x 292 mm x 283 mm;

Opcje dodatkowe
dyspenser, nawijak, obcinak